We now carry Bayberry Tapers.

It's Christmas all year round in our Christmas rooms here at Katie's

Primitive/Country is among our many themed home decor

Among our customer favorites are the Kiri 14 hour dripless taper candles.  We have over 20 different colors to choose from.  We also have a selection of jarred candles and battery operated candles.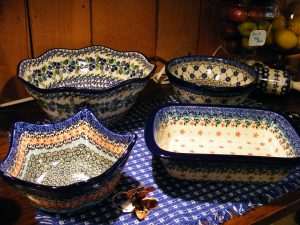 Another favorite is the Polish Pottery.  Makes a beautiful useful gift for a special occasion or for adding to your collection.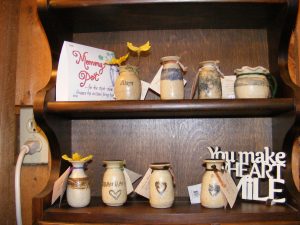 Speaking of gifts, Mommy Pots is definitely a favorite gift for new moms and grandmas.  Perfect size for the short stem flowers the kids bring home.